Go Solar in 2021
Solar is more affordable than ever with costs that have dropped 74% in the last decade.
The 26% Federal Tax Credit was just extended (including batteries)
REAP Grants are taking applicants that can help get payback periods under 5 years for some business owners
If you don't go solar, the average person spends 78% more over the life of a solar system
Please check out our free resources below and let's make Pennsylvania a leader in solar development together.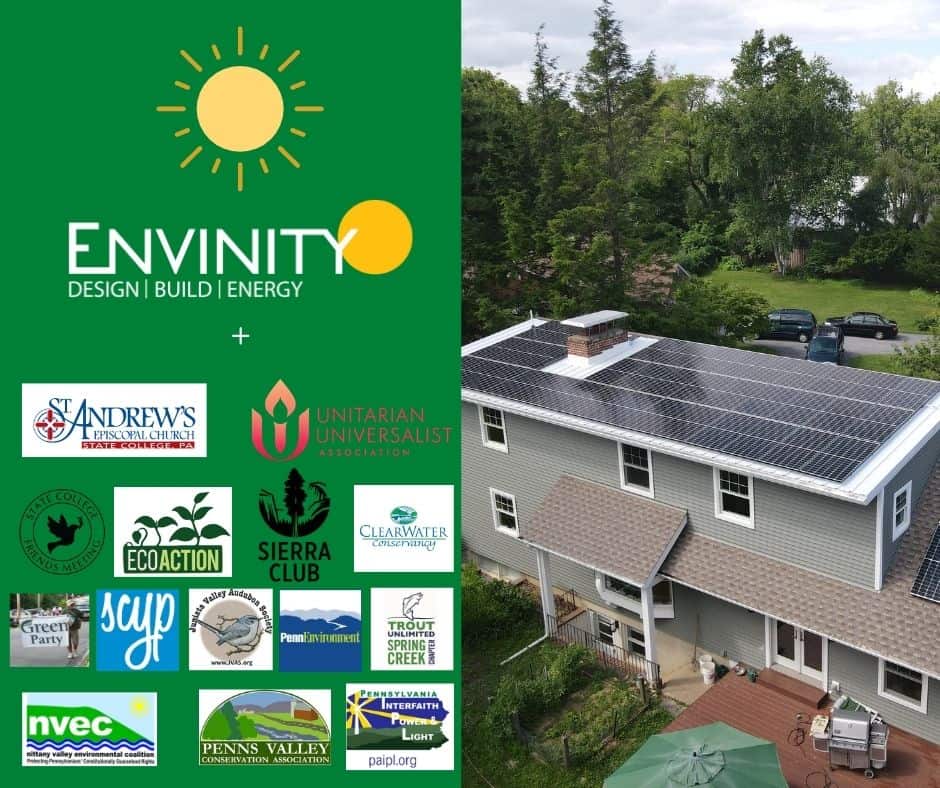 STEP 1: SCHEDULE YOUR NO PRESSURE SOLAR CHAT
How'd We Do?
Filling out our short survey gives you a second chance to win a $50 giftcard. If we do another Webinar, what would you like to hear about next?
Become a Solar Champion
Are you ready to spread the love to friends and family to save money, mitigate climate change, and become energy independent? 
We're going to make claiming that referral check oh so sweet and easy with….
 A Free email template

Links to share the event videos

Links to our Free FAQ and Solar Buying Guide
The bottom line is, we want to provide solid solar education and shopping tips so you get premium quality without the premium costs and that's worth shouting from the Nittany Mountain top!
*$1,000 upon installation of a commercial referral, $500 upon installation of a residential referral just for attending our first Virtual Solar Tour
STEP 4: SHARE THE RECORDING

Solar Owner Videos Coming Soon
Architectural Design
Passive Solar Design
Passive House
Water Conservation and Indoor Air Quality
Energy modeling
Robust and Resilient Building Envelopes
Thermally Superior Windows + Doors
Low VOC/Responsible Building Materials
Building Diagnostics + Air Tightness Testing
Solar Design, Install & Service
High efficiency HVAC Design
Controls and automation
Energy Audits
Incentives/Rebates