The Round House
Zion, Pennsylvania
Design+Build
A Dream Client
Our ideal client is one with a deep-seated respect for environment who has a passion for energy efficiency and sustainability. This particular client had a background in the energy industry, and understood the Envinity mission. We were thrilledhe was on-board with a strong committment to green building practices and a hands-on approach.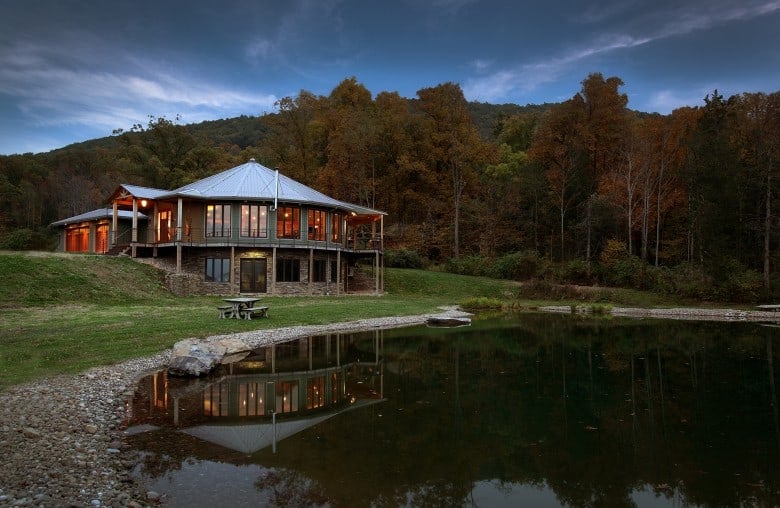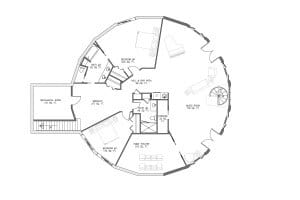 Energy Efficient
With this Deltec Home Kit, the double stud wall assembly prvides more than double the typical R-values as well as includes a thermal break to reduce energy transfer through the building envelope.
Custom Carpentry
Our client cut wood from his own property for the ceiling, trim, and cabinetry – drying, forming, and finishing the material on site with help from our in-house team. Envinity was able to install and utilize this wood on custom features such as this spiral staircase to optimize layout, and other areas throughout the property.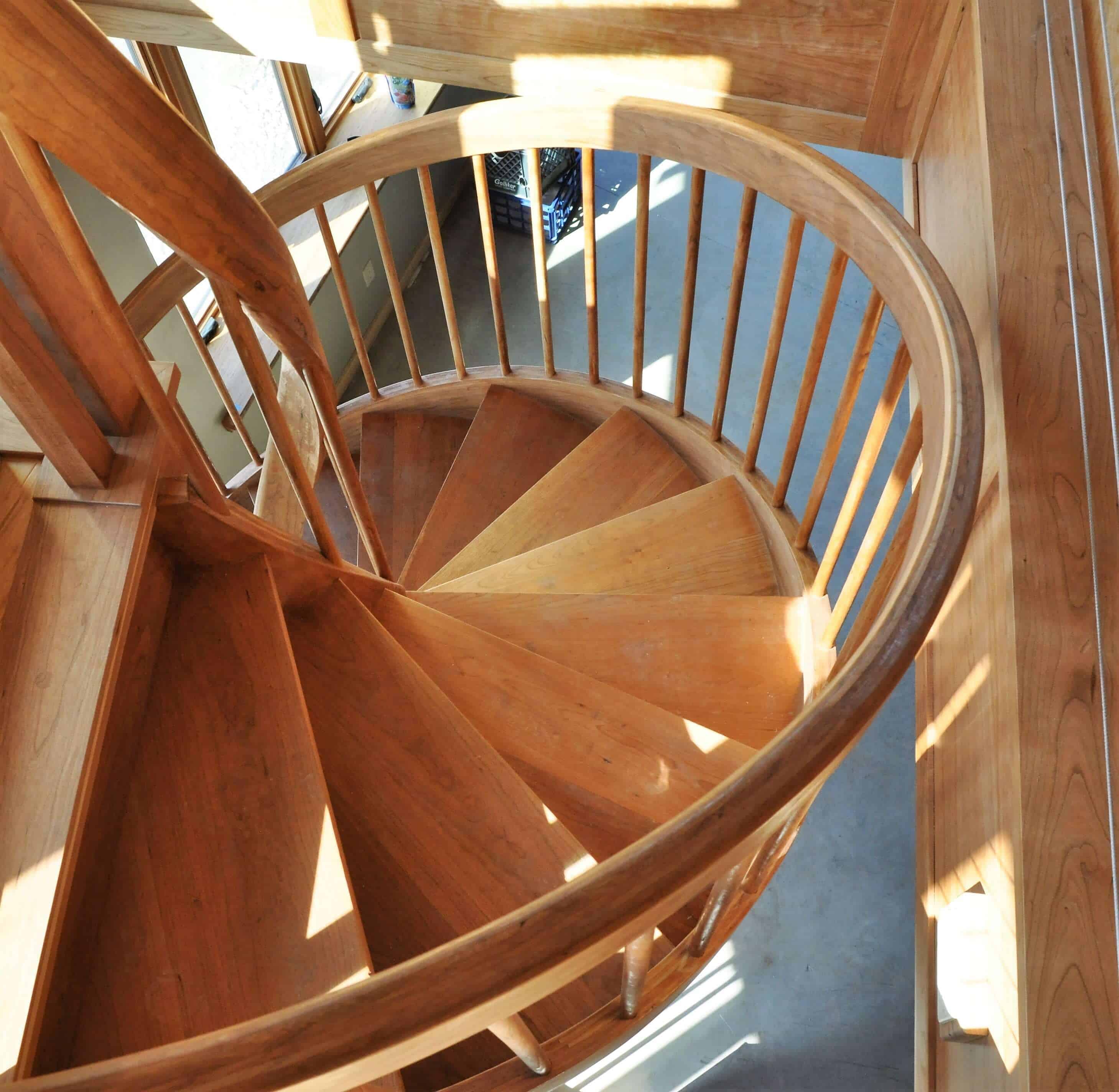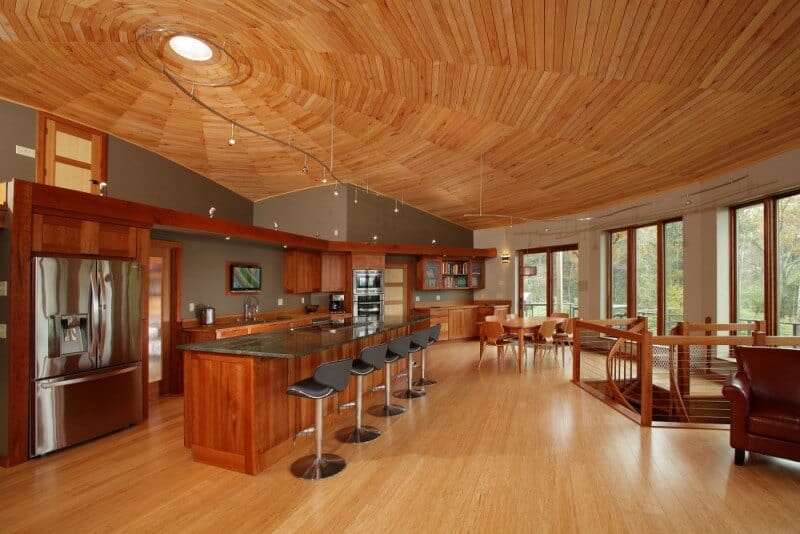 Open Floor Plan
Starting with a base design of Deltec Homes' prefabricated kits, this round structure provides better airflow while reducing surface area, reducing heat gain and loss. Envinity is proud to help customize this product to the client's specifications, specific to the unique site and energy goals.
Energy Independent
A 14kW solar array powers the home and an onsite workshop. Other custom features such as roof tresses, and a basement and foundation made from insulated concrete forms (ICFs) contribute to a solid design.
*Photo courtesy of Deltec Homes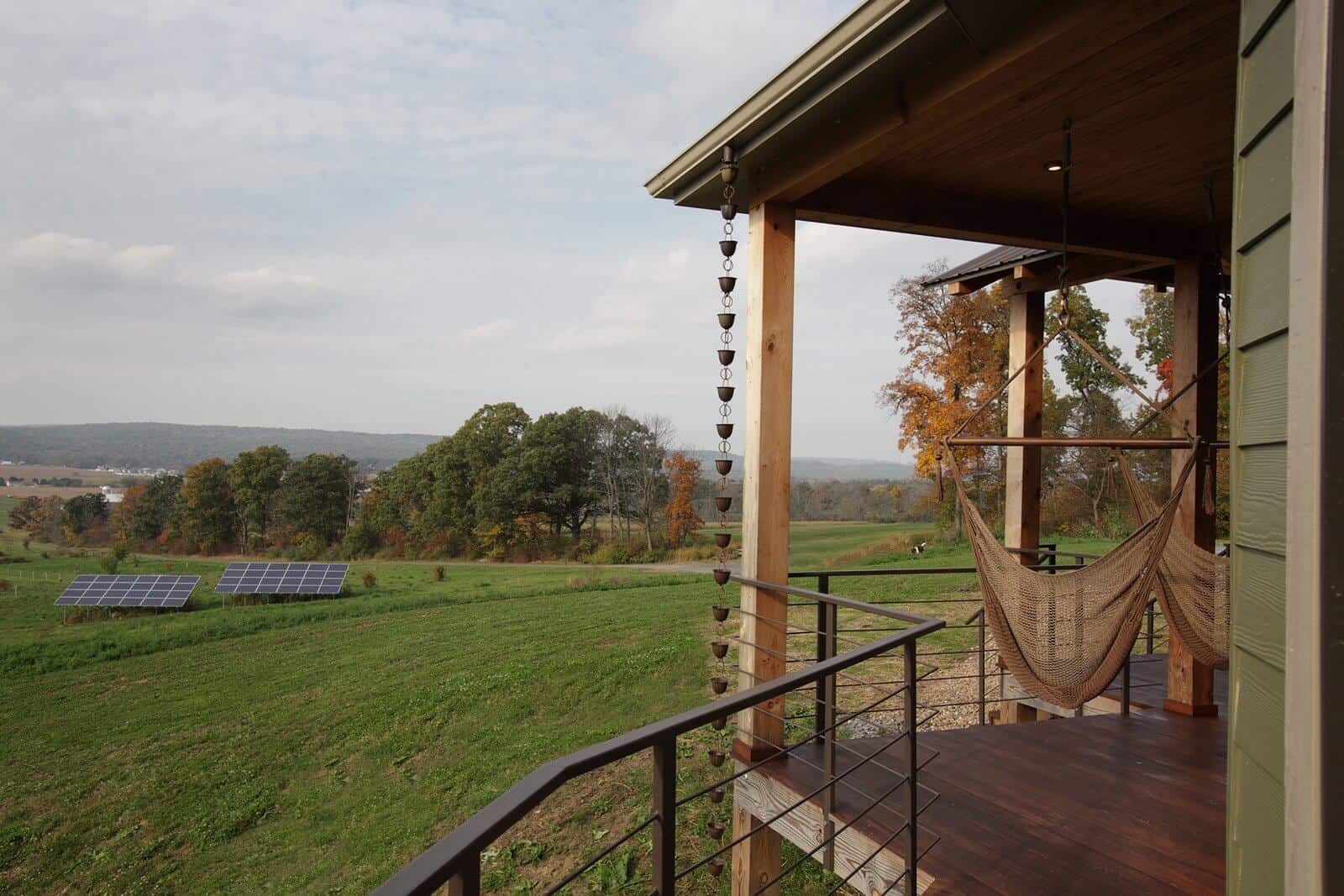 Contact a Designer
Take your first steps towards your dream home
Solar Pricing
Contact us to learn more about rebate opportunities
Call us
State College: (814) 231-3927
Pittsburgh: (412) 205-6306