Envinity specializes in residential, commercial, and industrial solar system design, solar panel installation, operations and maintenance with our in-house team of solar power renewable energy specialists in Pittsburgh and State College. As an employee-owned company, we are personally invested in delivering efficient and affordable solar systems for homes and businesses in our community.
Our Office
25 Decibel Rd. Suite 205
State College, PA 16801
Roof Mounted Systems:
 

As our most popular option, we will consider the orientation, age, and size of your roof to customize a solar design that optimizes your production. Consider an Energy Audit to ensure you are getting the best value for your money before your installation.
Ground Mounted Systems:
 

If you have a smaller roof, excessive shade, or a northern orientation to your roof, a ground mount can be an excellent option. Your size will be less restricted and give an alternative orientation for your best energy production.
Solar Canopies: Enjoy a beautiful natural feature with one of our hand crafted Timberframe structures allowing you to go solar over your patio, driveway, dog run, or new outdoor space.
Commercial + Industrial Solar Systems
Be In Control:
 

Reduce operating expenses and protect yourself against rising energy costs.
Lock In Lower Rates:
 

Switching to clean solar energy reduces your exposure to rising utility rates, putting you in control of your bottom line.
Make a Statement:
 

A growing number of consumers are favoring businesses that make a commitment to environmental sustainability.
EV Charger Installation + Energy Storage
From a stylish and functional carport equipped with enough solar to offset your Electric Vehicle Usage, to a rooftop array that accounts for the electric vehicle usage, our team can ensure you're offsetting your carbon footprint as well as install an EV Charger to fit your needs.
Affordable Solar Financing
We've partnered with
 

Mosaic, a national energy leader and B-Corp, to create multiple solar financing options.
1. Solar or Solar + Storage Loan:
Both 10-year and 20-year options are available to ensure you can take advantage of the 30% tax credit in 2019.
2. Home Improvement Loan:
Wrap in  all the Energy Improvement Modifications suggested through your free
 

Energy Audit

 

to optimize your solar budget and get the most from your investment
3. Cash:
Some of our customers choose to pay for some or all of their solar system without using Envinity's financing. Enjoy the flexibility!
Years of Experience: As the first solar installer in Centre County, we take pride in the over 200 projects we've done since 2006.
Comprehensive Approach: Envinity had all the in-house expertise to help you achieve net-zero energy. Our sales, designers, installers, and support team are all in house to ensure a seamless and cost-effective project from start to finish.
Amicus Solar Cooperative Members: By teaming up with some of the most well respected solar firms from around the country, Envinity has taken another step to offer our clients high quality solar products and service at an affordable price. Savings for us, mean savings for you.
Pittsburgh Solar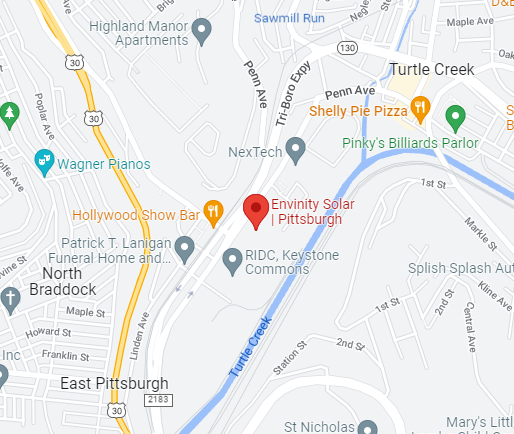 Keystone Commons Suite 534A, 528 Braddock Ave, Turtle Creek, PA 15145
State College Solar

25 Decibel Rd. Suite 205, State College, PA 16801
Residential Solar Panel Projects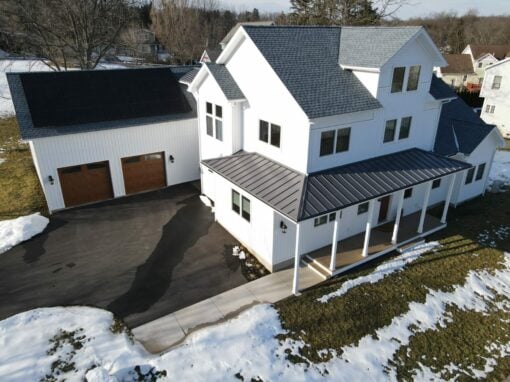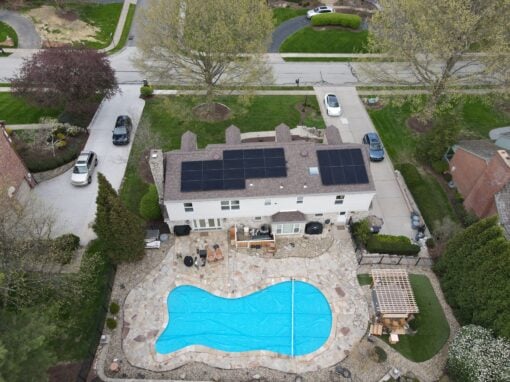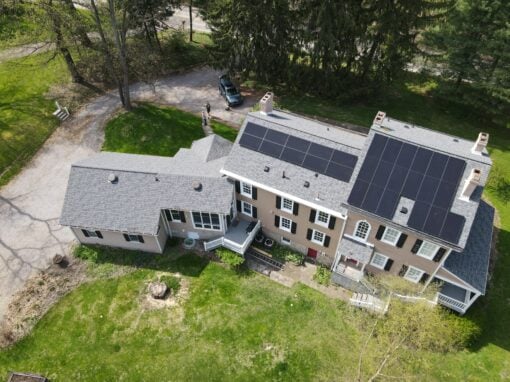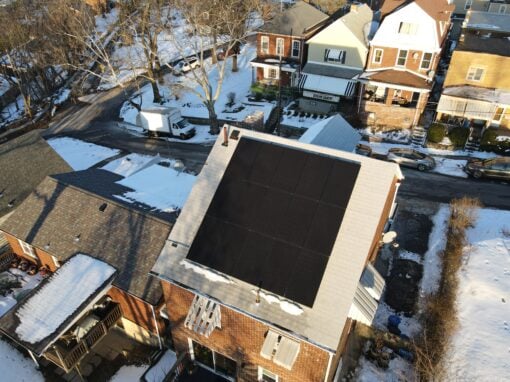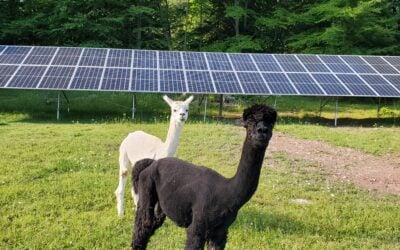 Federal Funding Boost Energizes America's Rural Electric Cooperatives The Inflation Reduction Act earmarked $10.7B to make rural energy cleaner and more affordable. Now we have the details on how exactly the program will work. America's rural electric cooperatives,...
read more
Book an Energy Audit
Take your first steps towards lower energy bills
Solar Pricing
Contact us to learn more about rebate opportunities
Call us
State College: (814) 231-3927
Pittsburgh: (412) 205-6306