RESIDENTIAL SOLAR SYSTEMS
Envinity specializes in residential solar power system design, installation, and home solar systems operations and maintenance with our in-house team of solar power renewable energy specialists.
As an employee-owned company, we are personally invested in delivering efficient and affordable solar panels for homes in our community.
Our Office
25 Decibel Rd. Suite 205
State College, PA 16801
Roof Mounted Solar Panels
As our most popular option for residential solar panels, we'll consider the orientation, age, and size of your roof to customize a solar design that optimizes your production. Consider an

Energy Audit

to ensure you're getting the best value for your money before your installation.
Our solar projects balance efficiency and beauty. We want you to see the return on your investment as well as enjoy the beautiful, clean edge of a sleek, modern system that your neighbors will be inspired by. We want to increase your curb appeal as we install your residential solar system and make you proud to say "We've gone solar"!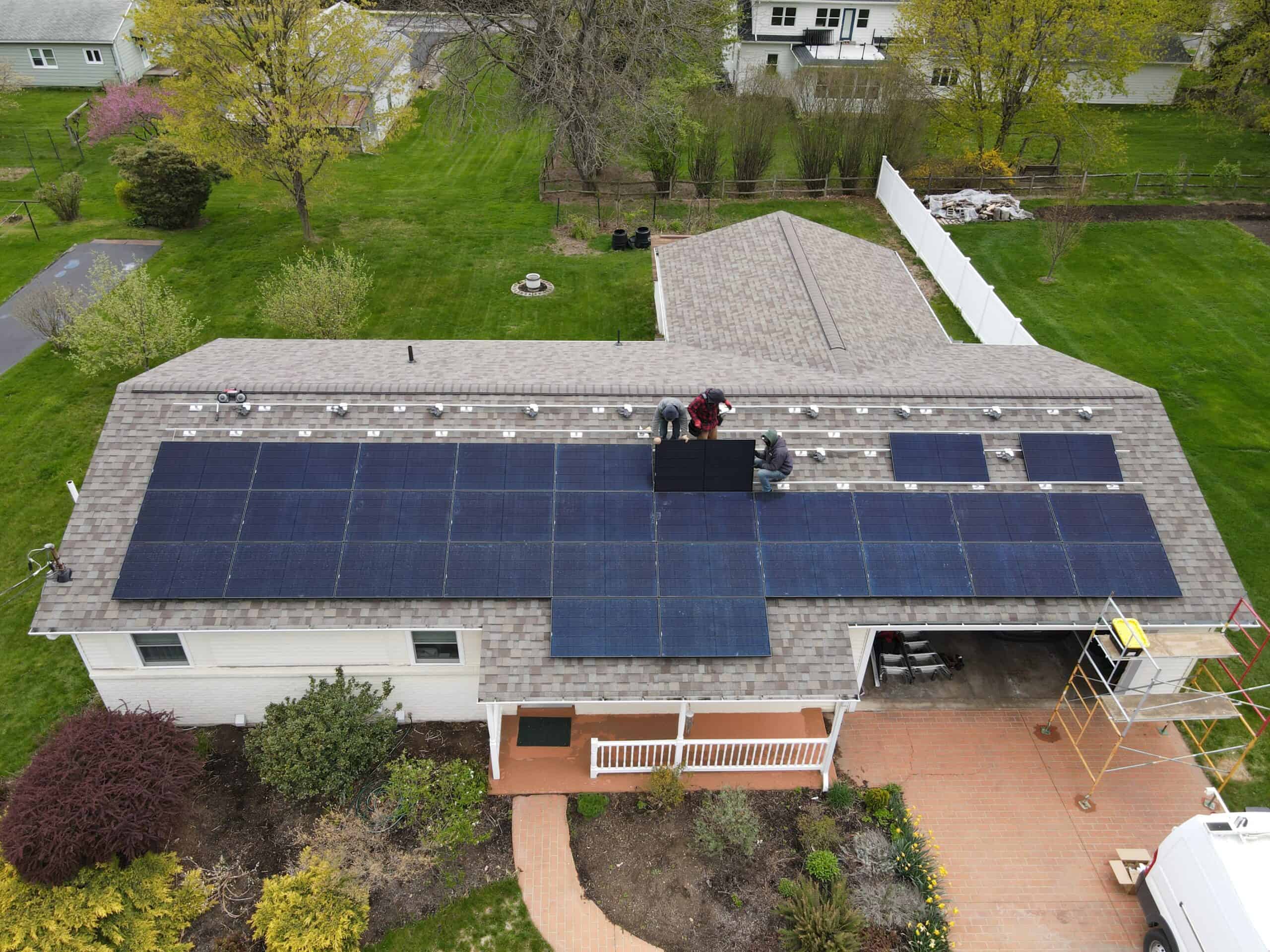 Ground Mounted Solar Panels
If you are considering residential solar panels and you have a smaller roof, excessive shade, or a northern orientation to your roof, a ground mount solar system can be an excellent option. Your system size will be less restricted and give an alternative orientation for your best energy production.
Installing technologically advanced electrical equipment takes expertise and care. With decades of combined experience and a NABCEP certified PV Installation Professional on staff, we will ensure that you get the best value, high quality products, and award winning customer service from start to finish.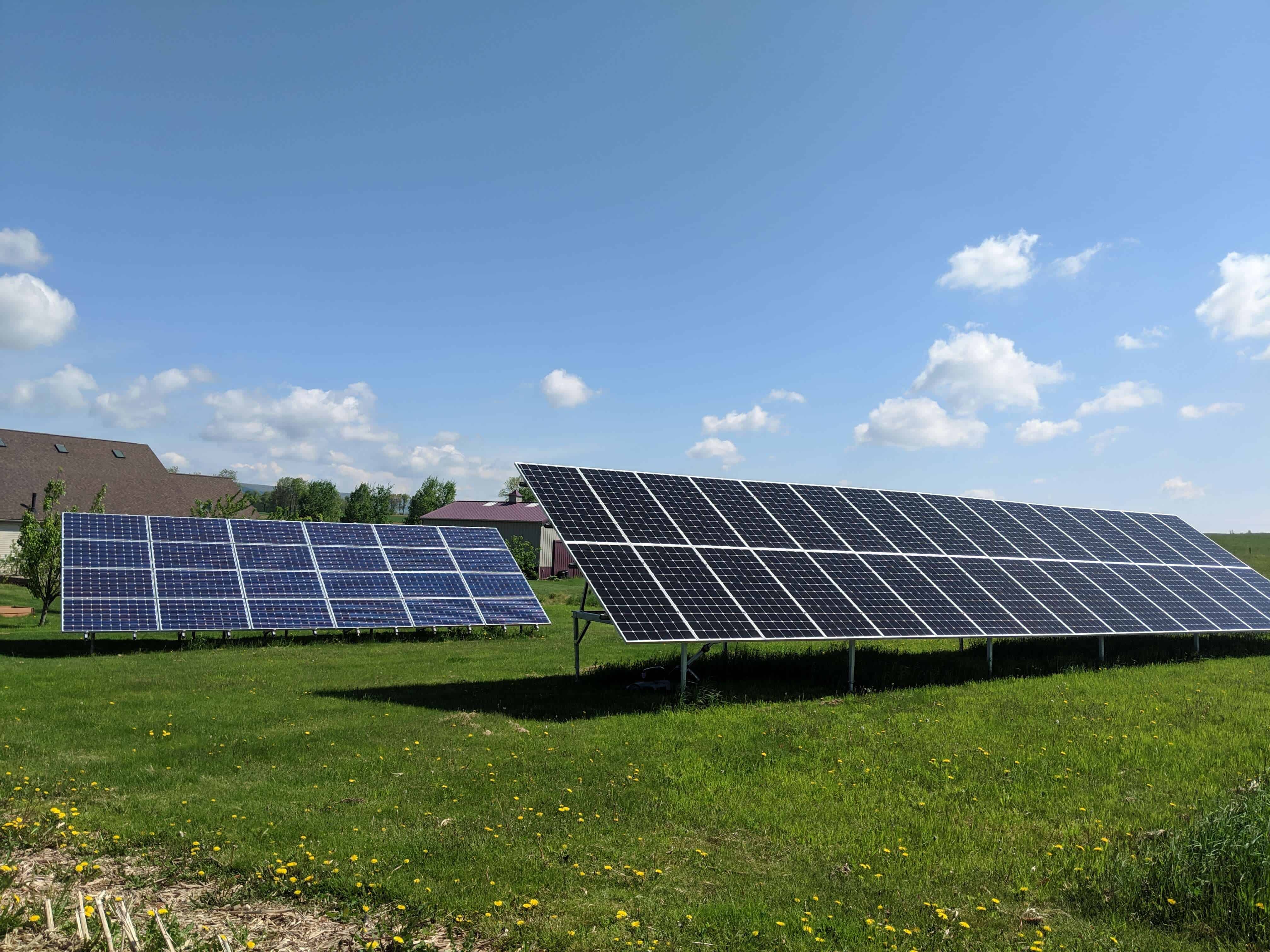 Enjoy a beautiful natural feature with one of our hand-crafted timberframe structures allowing you to go solar over your patio, driveway, dog run, or new outdoor space.
Solar canopies can host a home solar system and be a great shade source on hot summer days. Solar canopies are similar to solar carports and ground mounted solar panels in that they are a great alternative to roof mounted solar when orientation or space are challenges. We can easily incorporate an EV Charging Station or storage solution to your solar canopies.
Are you a commercial space considering solar canopies? We can also see a more sophisticated application with the

CATA solar bus stop

project by Beaver Stadium on Penn State University's campus.
Residential Solar Service
Solar panels have a lifespan of approximately 30 years and come with warranties to match. Our service offerings are designed to keep your system operating at peak production. We are here to be your partner in protecting your solar investment with preventative maintenance, on-the-go repairs and monitoring analysis. Solar is the future to powering our lives, and extending the life of your solar system has its benefits. 
Ask us about our service offerings so we can find the right fit for you.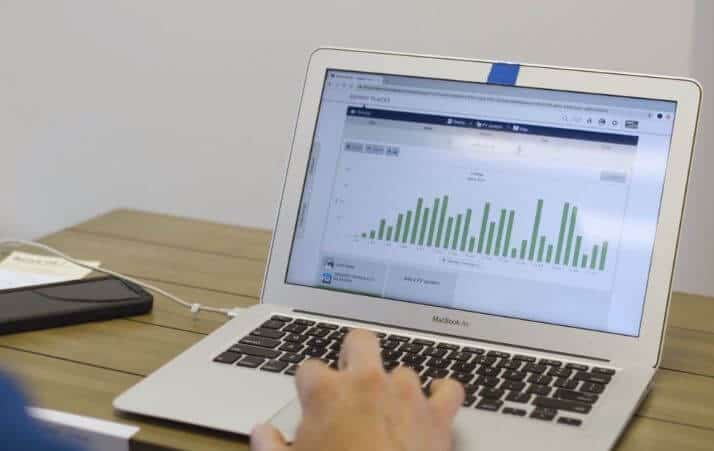 Residential Solar Projects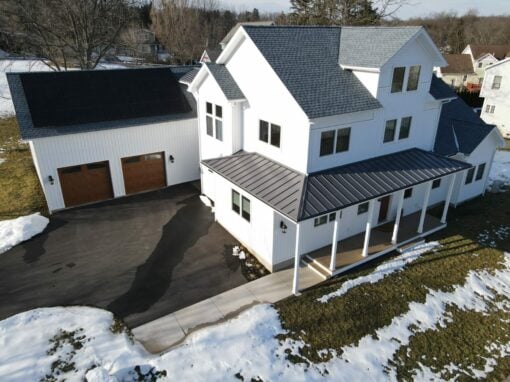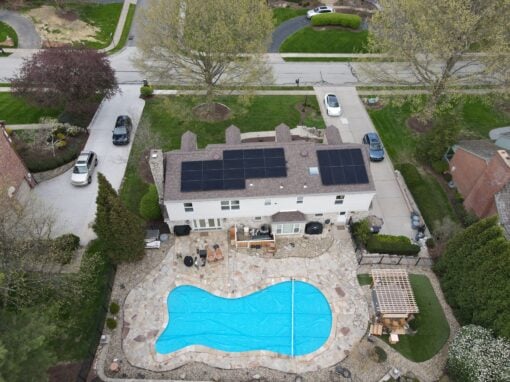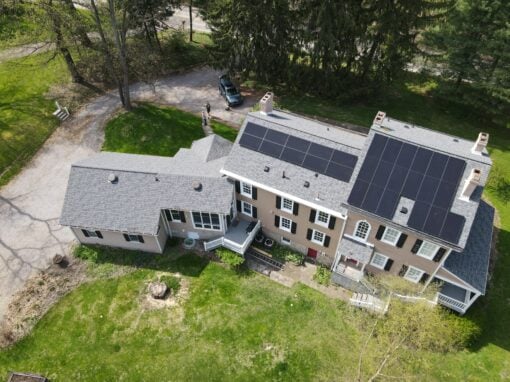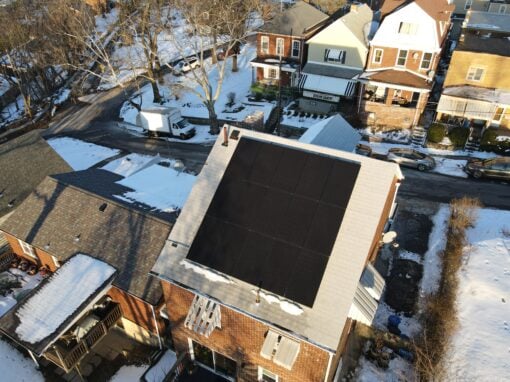 Book an Energy Audit
Take your first steps towards lower energy bills
Solar Pricing
Contact us to learn more about rebate opportunities
Call us
State College: (814) 231-3927
Pittsburgh: (412) 205-6306