HIGH PERFORMANCE
NEW CONSTRUCTION
Envinity specializes in high performance new construction including Department of Energy Zero Energy Ready Homes (ZERH) that utilize the principles of building science, achieving a desirable balance between cost, comfort, and energy efficiency.
Our Office
25 Decibel Rd. Suite 205
State College, PA 16801
Zero energy homes are beautiful, functional with a reduced carbon footprint. They are so air-tight, well insulated, and energy efficient that they produce as much renewable energy as they use over the course of a year.
Zero energy homes are comfortable, quiet, sustainable, affordable, and overall more healthy than your average home.
As of 2017, all of our homes are designed to achieve the Zero Energy Ready Home standard and certification.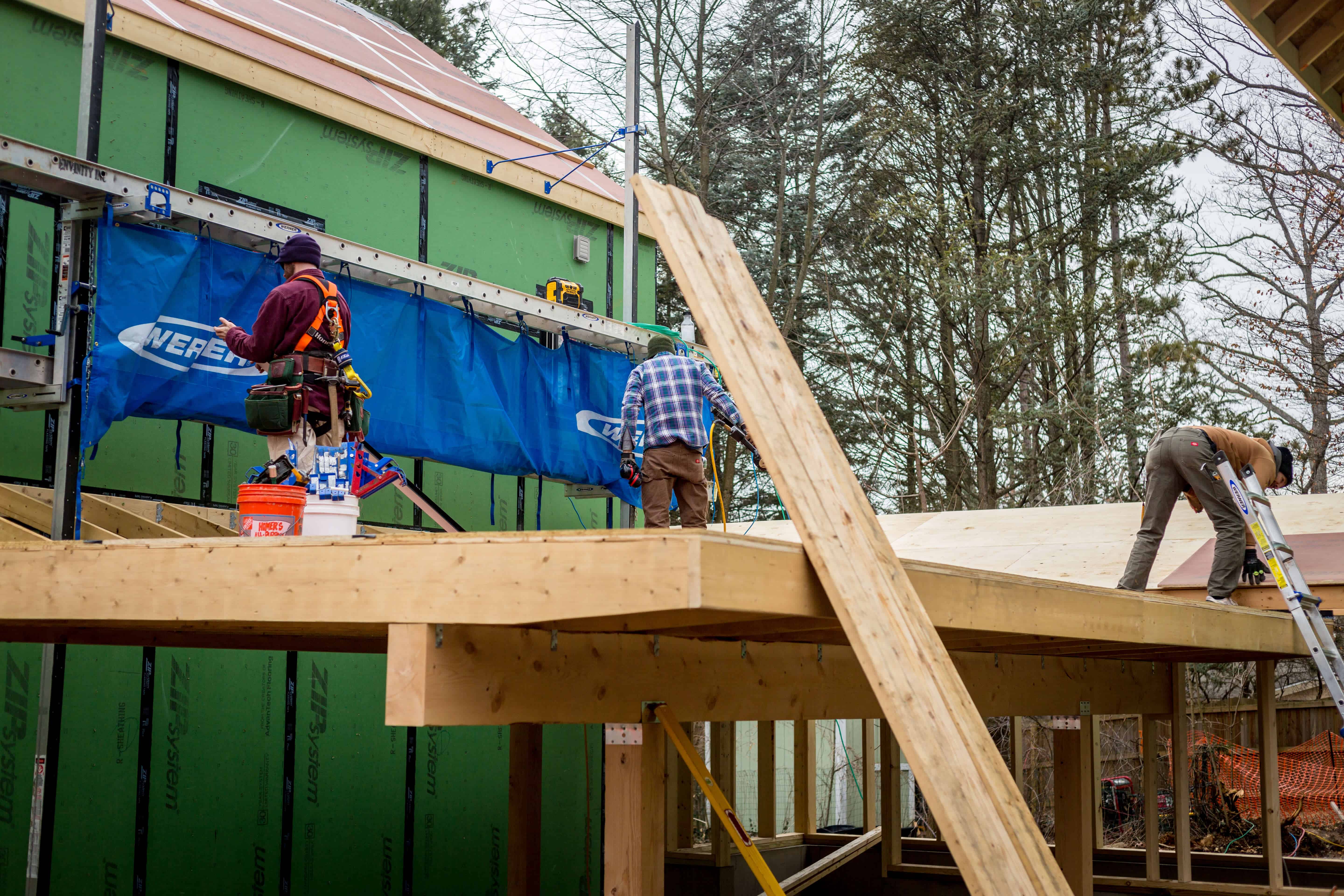 Site Development + New Build
A fresh piece of land is a new start. Many of our clients approach us not sure where to start or they may have made a land purchase looking to build their dream home.
The home design and construction processes have a significant impact on our environmental surroundings. We strive to lessen the environmental impact and optimize the zero energy construction potential of your design from start to finish.
Do you have some ideas already? We'd love to talk it over with you.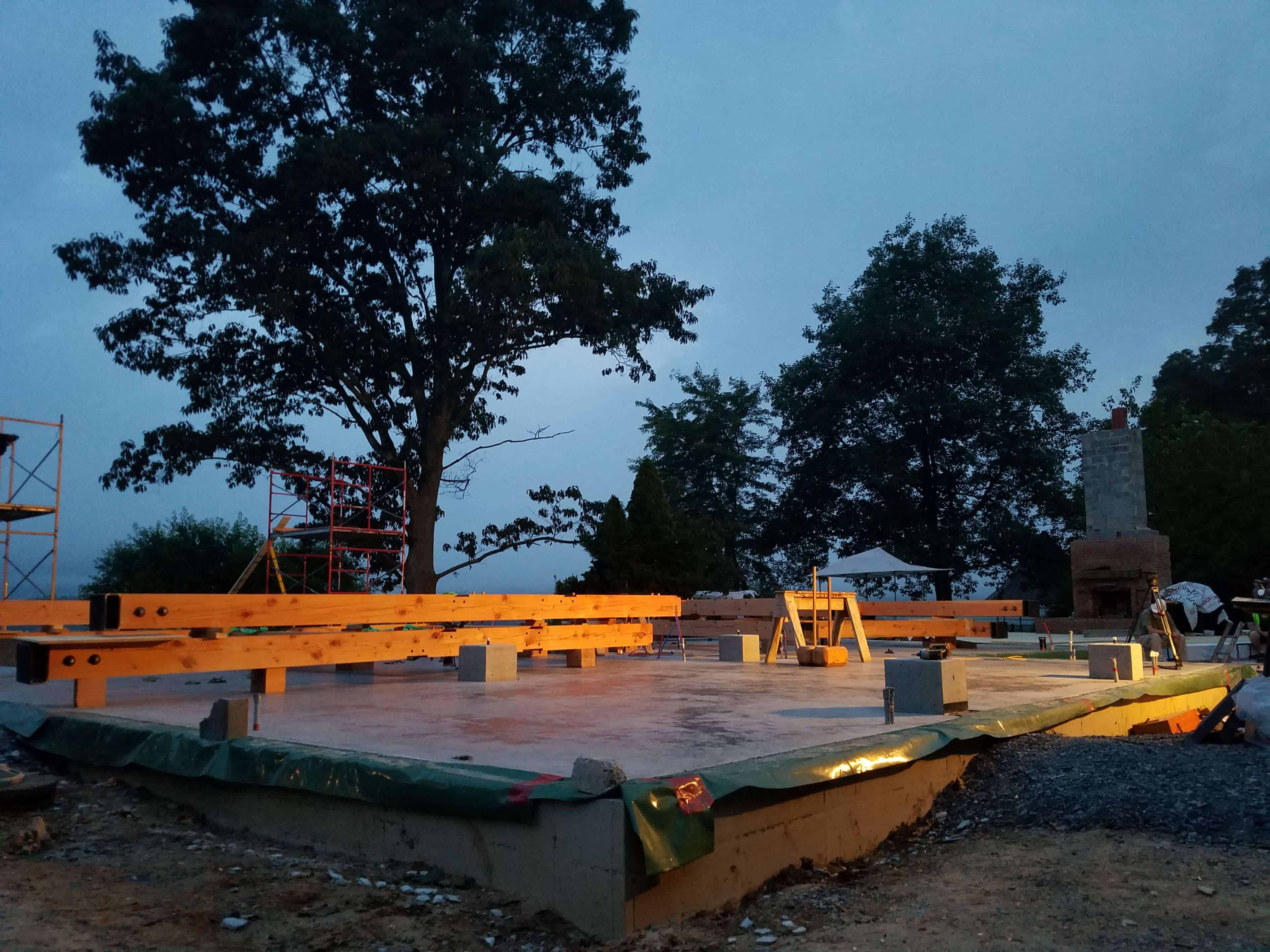 Timber Framing is a versatile building technique with a look that can range from rustic to modern.
A timber frame from Envinity is not a factory-made "kit home." The timbers are handcrafted in our shop out of high-quality, often local woods. Our carpenters transform rough-sawn beams into precisely-cut finished timbers with traditional mortise-and-tenon joinery.
The frame is then bundled up and transported to your building site, where the timbers are fitted together and secured with wooden pegs.
After the "bents," or wall sections, are assembled, they are raised into place and braced.  Additional bents and connecting pieces are added, and the structure quickly takes shape.  In a day or two, a new home seems to have sprung out of the ground – a home that will stand the test of time and provide a pleasing and unique living environment for generations to come.
After the home is framed, it is enclosed with Structural Insulated Panels (SIPs), which results in a tight building envelope and a beautiful, energy-efficient home.  Learn more about building with SIPs here:  SIP Timber Frame.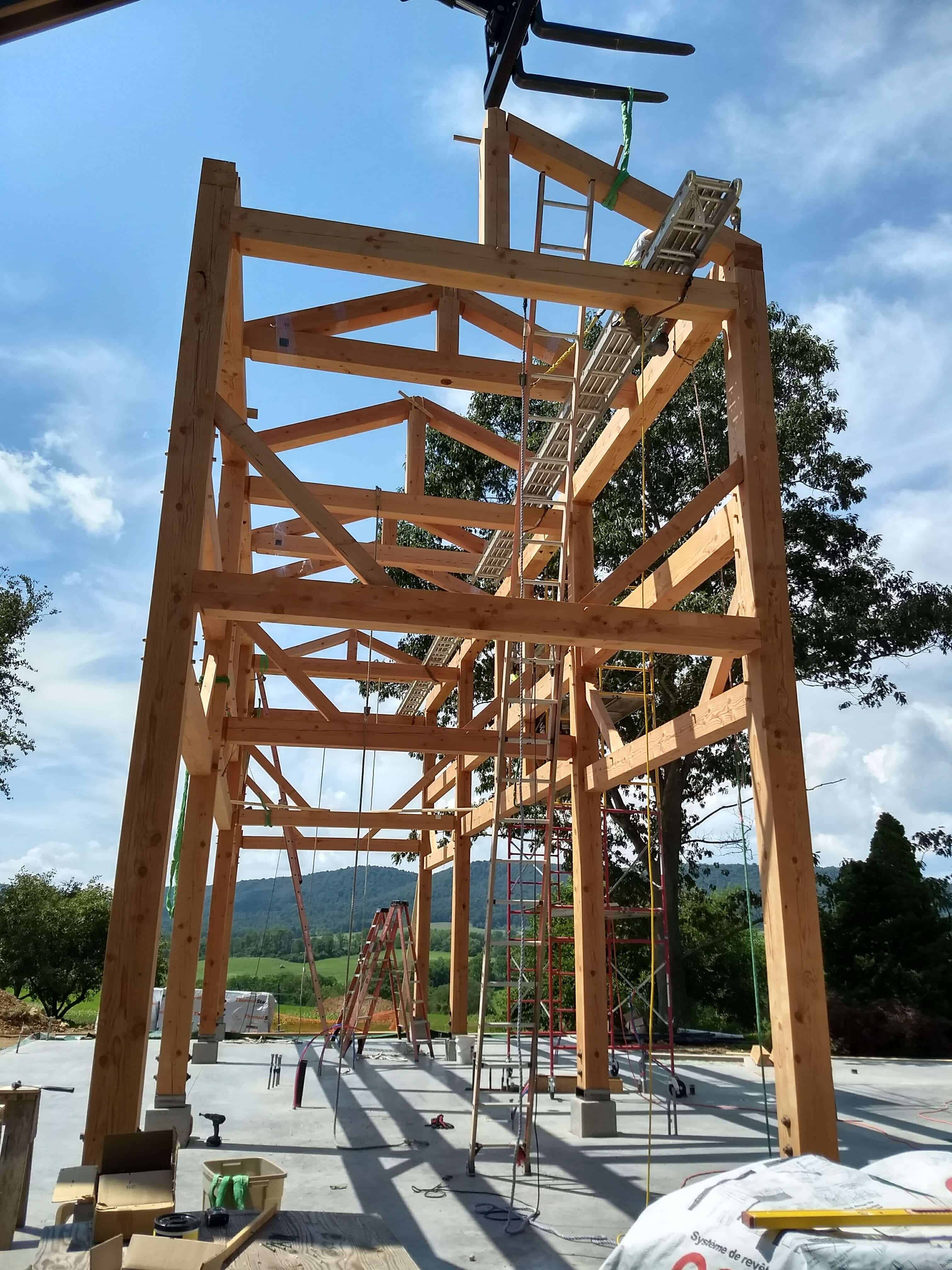 Design + Build Projects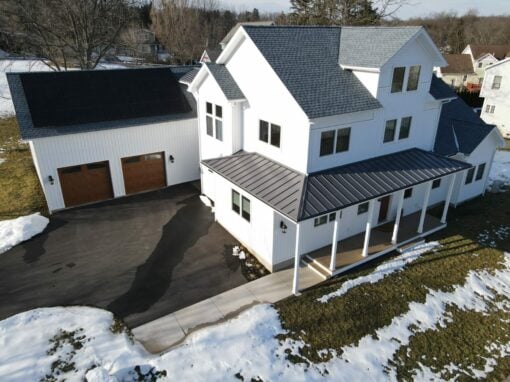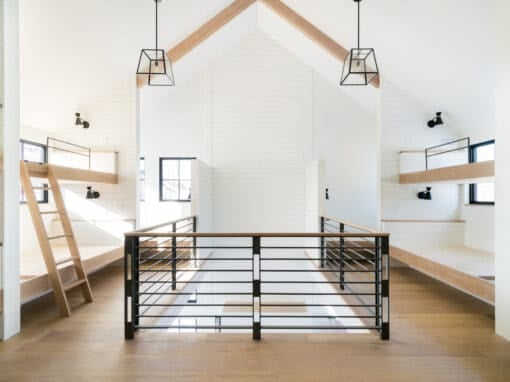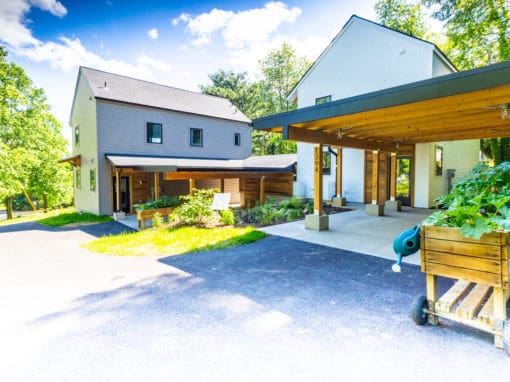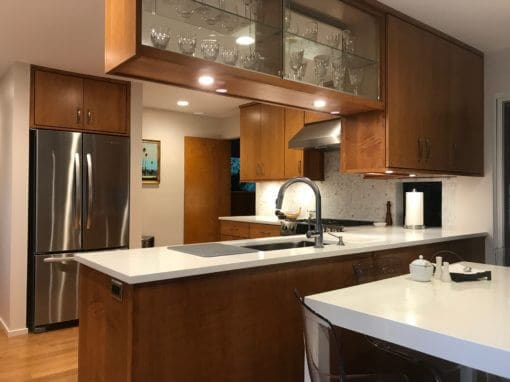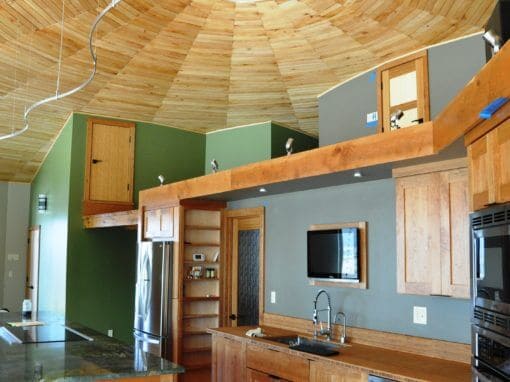 Contact a Designer
Take your first steps towards your dream home
Solar Pricing
Contact us to learn more about rebate opportunities
Call us
State College: (814) 231-3927
Pittsburgh: (412) 205-6306