13.2 kW Residential Solar System
SCCLT GreenBuild Duplex
State College, Pennsylvania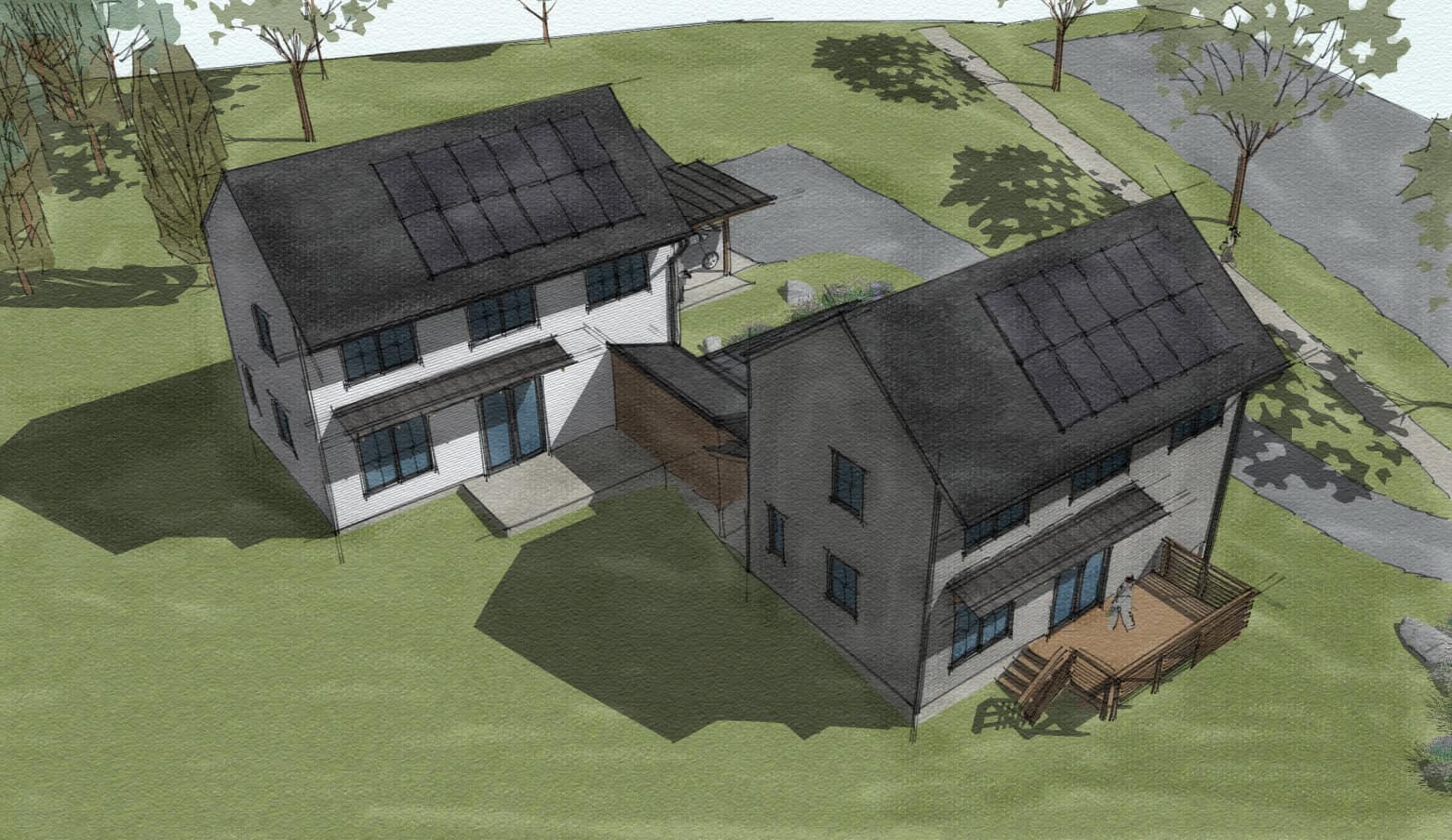 The State College GreenBuild Duplex started as a Penn State student project for the 2015 Race to Zero Competition
The design was adopted by the State College Community Land Trust with the goal of providing median income housing in State College. Envinity began design and construction in 2017. In 2018, these two homes were constructed and Zero Energy Ready Home Certified. Each home has 6.6 kW solar array, rain garden, air tight envelope, and a Home Energy Rating Score (HERS) of -4.
Zero Energy Ready Program Certified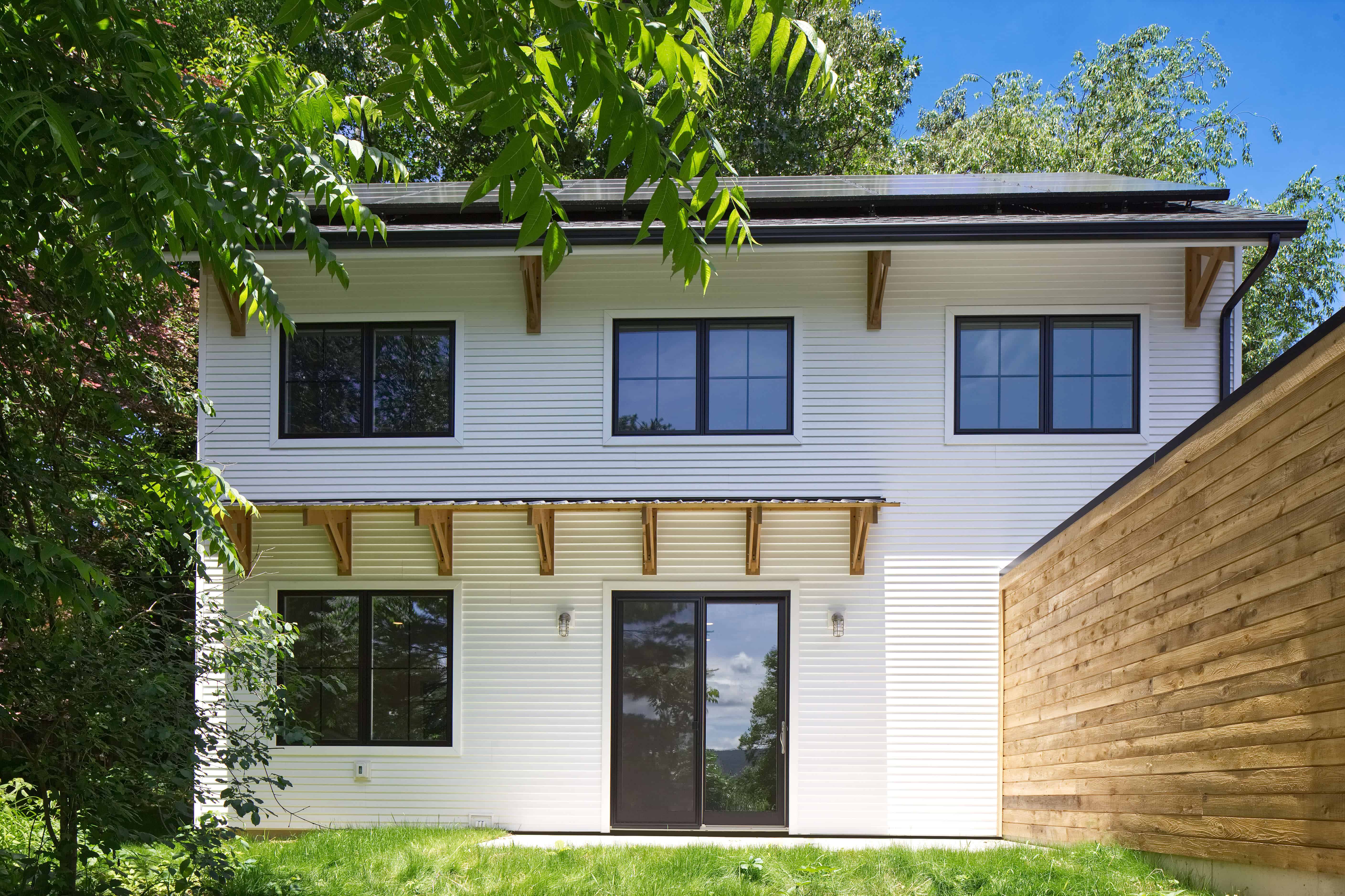 Harnessing The Power of The Sun
With a feature of 6.6 kW of solar panels on each home, owners are able to generate 8,400 kWh each year and within the first year paid on average $10 a month in electric bills.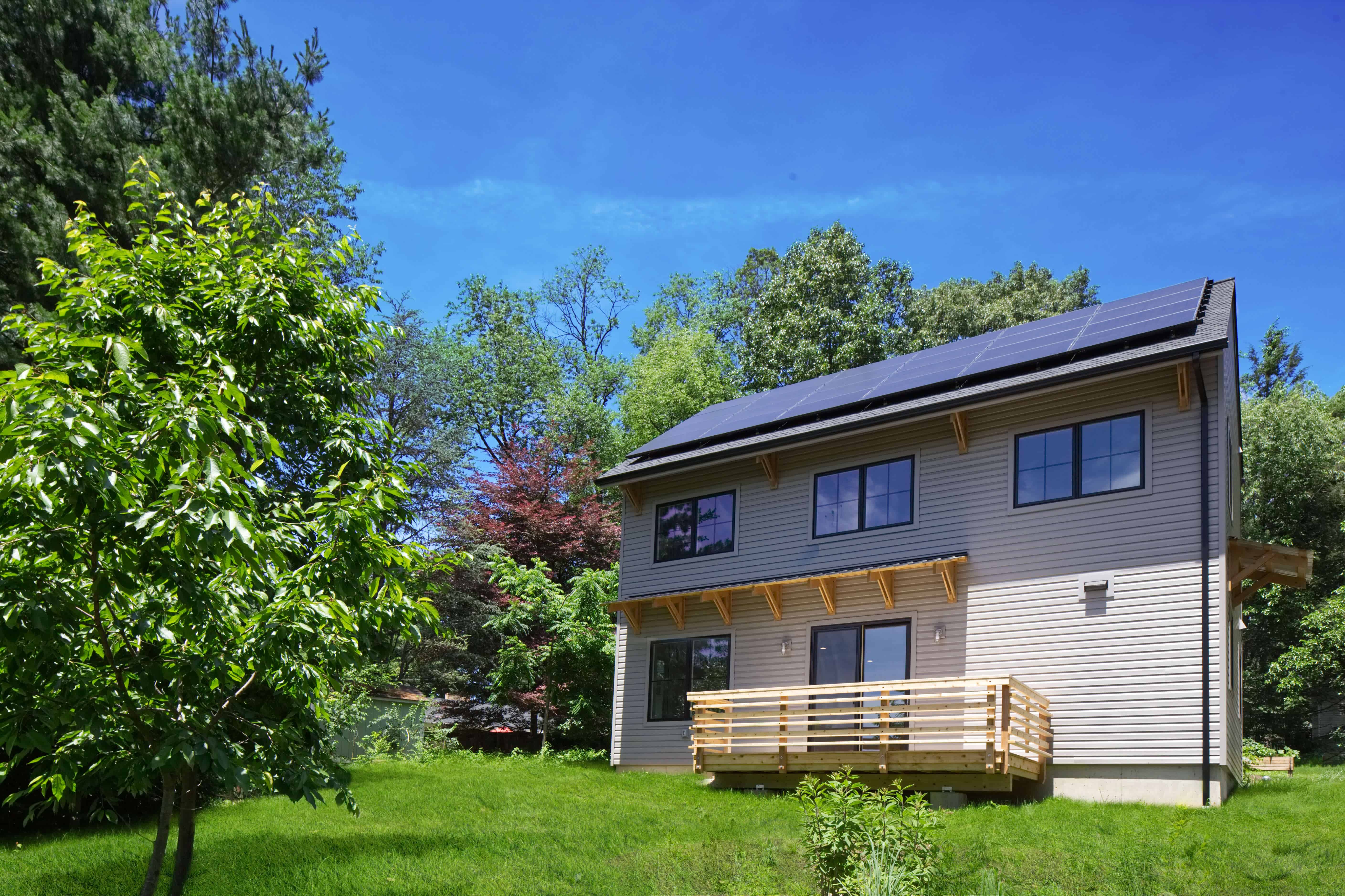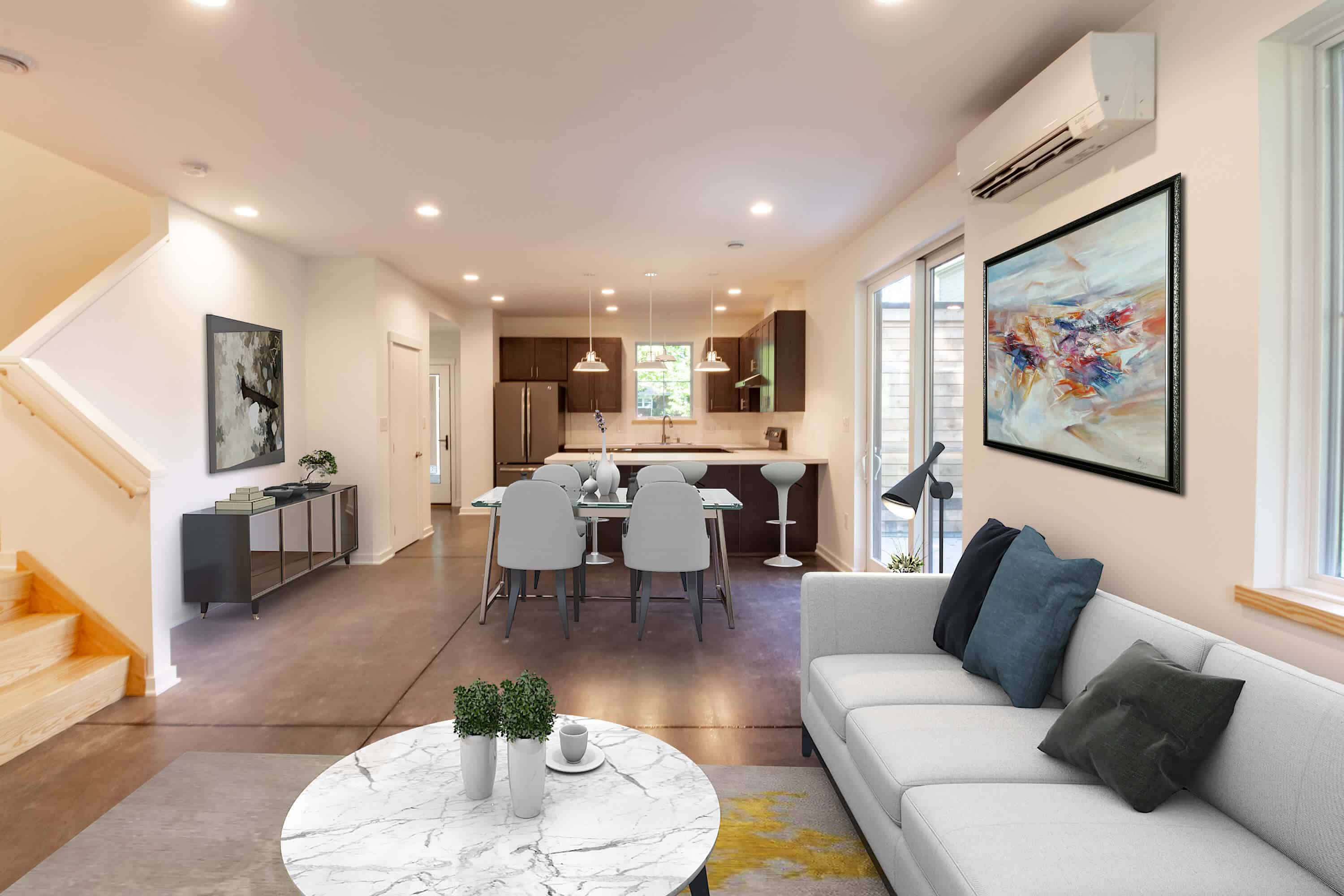 Open Concept Living
In honor of their moving in, here are some fiction renderings of the homes furnished, by local real estate photographer Stepahnie Girouard. In the absence of furniture when these photos were taken, Stephanie used her designer's eye to digitally design these spaces.
Sustainable and Safe Building Materials
Utilizing custom timber shade canopies, these brackets were custom-designed and handcrafted in-house from locally sourced hemlock. While we're known for timber frame homes, our roots in carpentry run deep in everything that we do. We select natural, locally-sourced wood, VOC free finishes and avoid paints, stains, particle board, plywood, lubricants and dyes that may be an indoor pollutant that  can cause discomfort or hypersensitivities over time.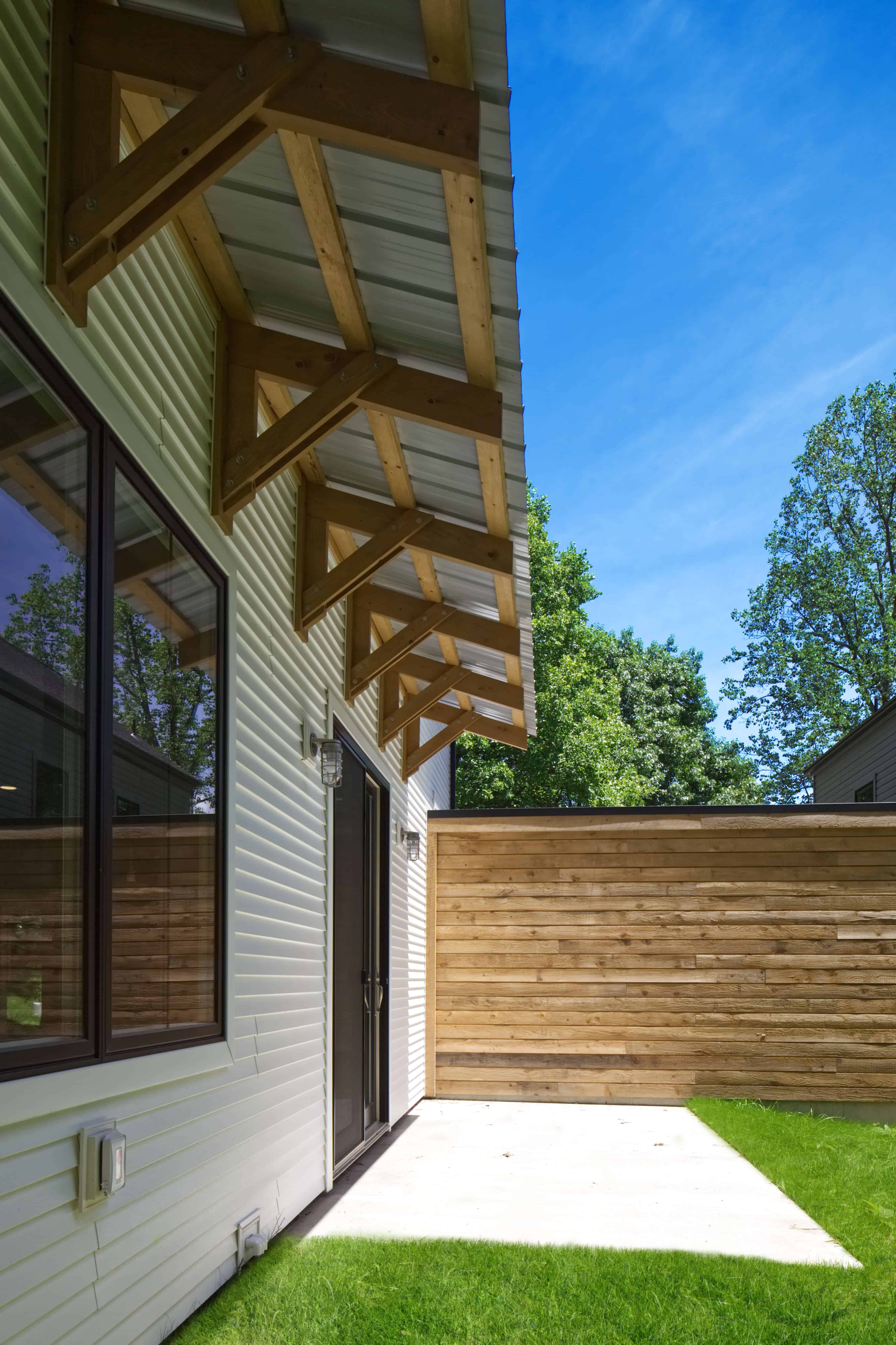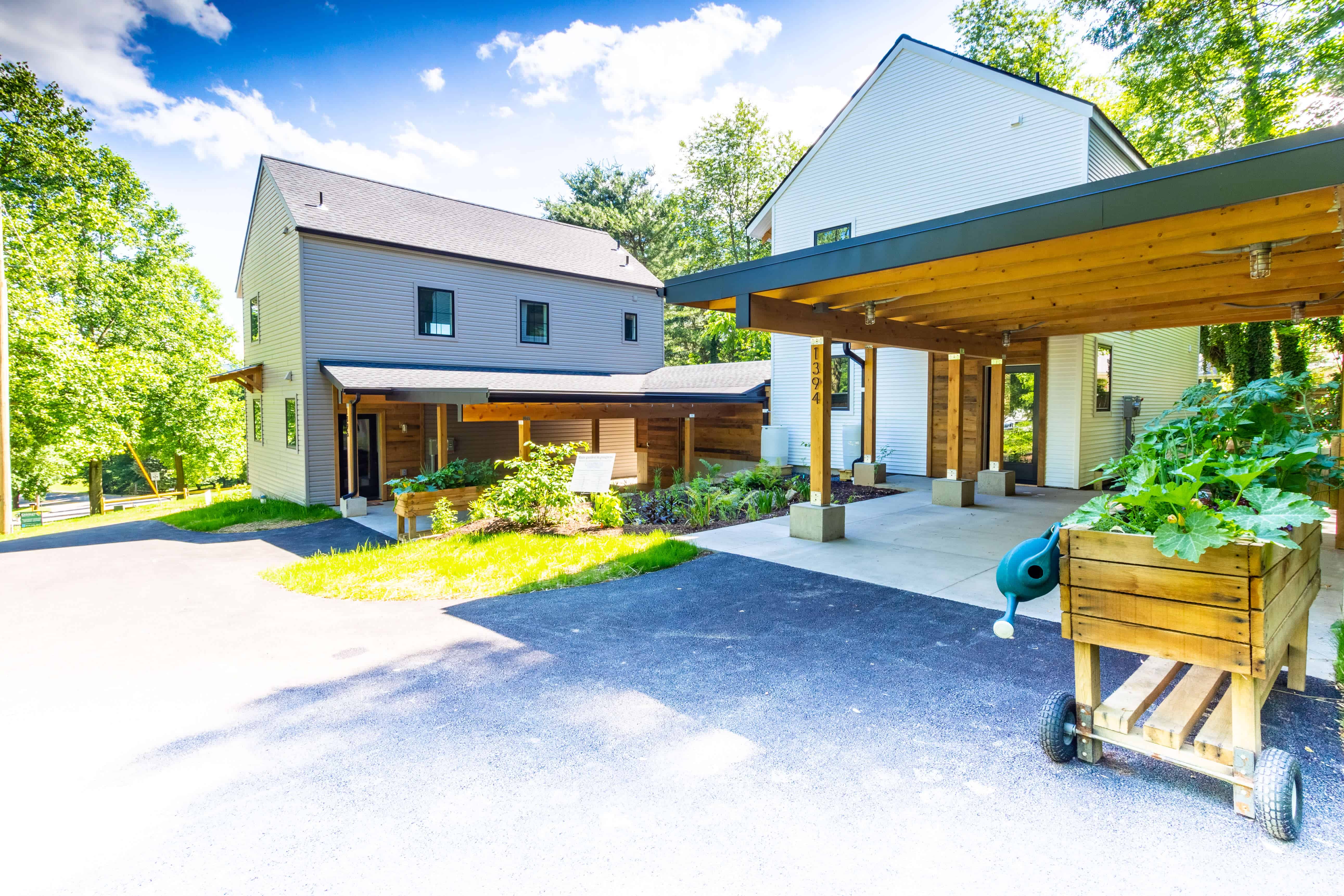 Rain Gardens and Collection Barrels
Nestled in the spacious, locally-sourced custom carpentry carport for each residence, you'll notice thoughtful storage design with sliding barn doors and rain gardens and rain collection barrels for increased water efficiency (donated by Clearwater Conservancy)
Contact a Designer
Take your first steps towards your dream home
Solar Pricing
Learn what rebates and incentives you qualify for
Call us
State College: (814) 231-3927
Pittsburgh: (412) 205-6306