Pine Grove Mills, Pennsylvania
Design + Build
Passive Solar + Air Sealed
Pairing simplicity with efficient, the design of this contemporary passive solar home is balanced with an exploration in materials. The exterior is clad with both fiber cement siding and galvanized corrugated steel.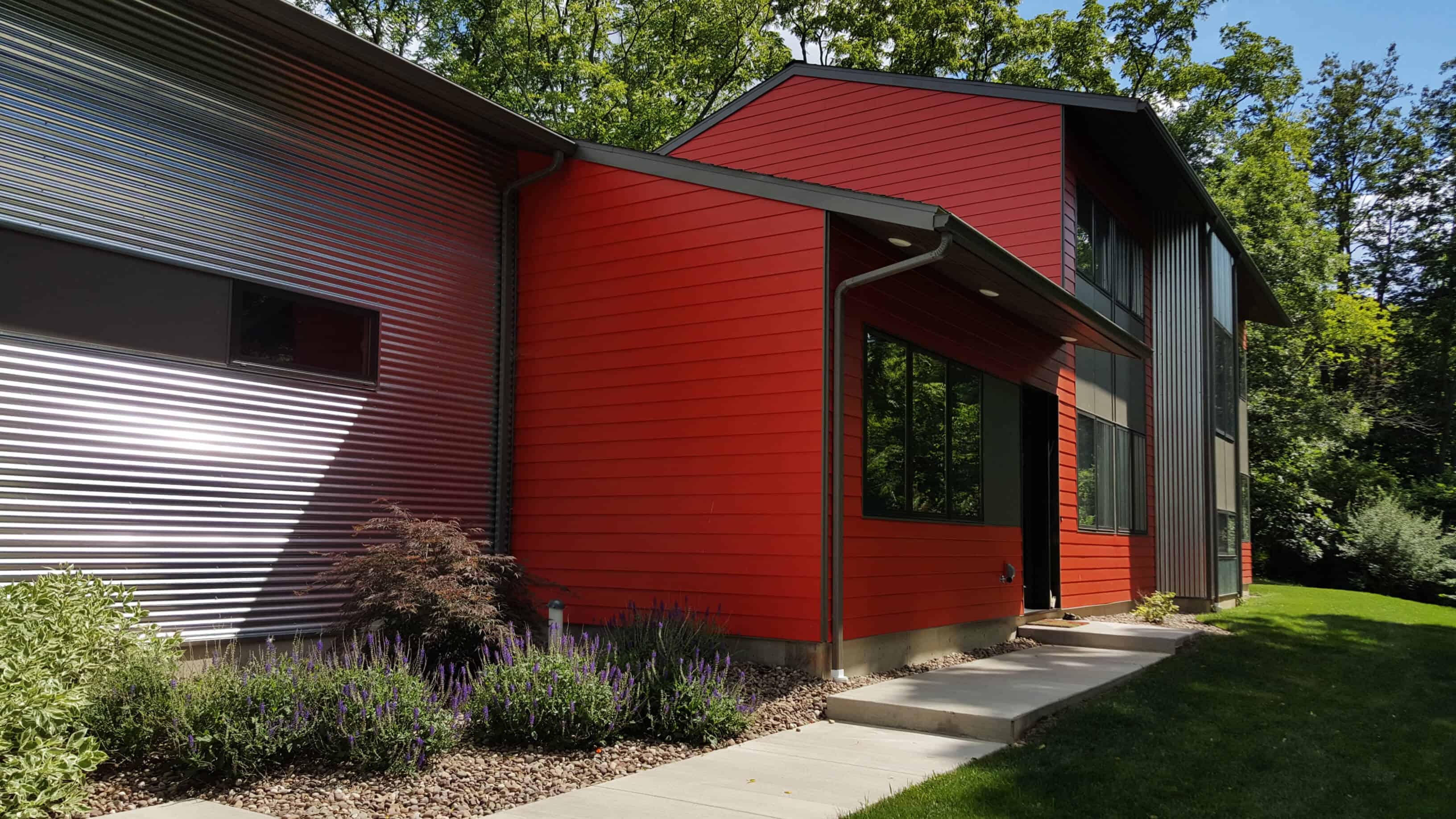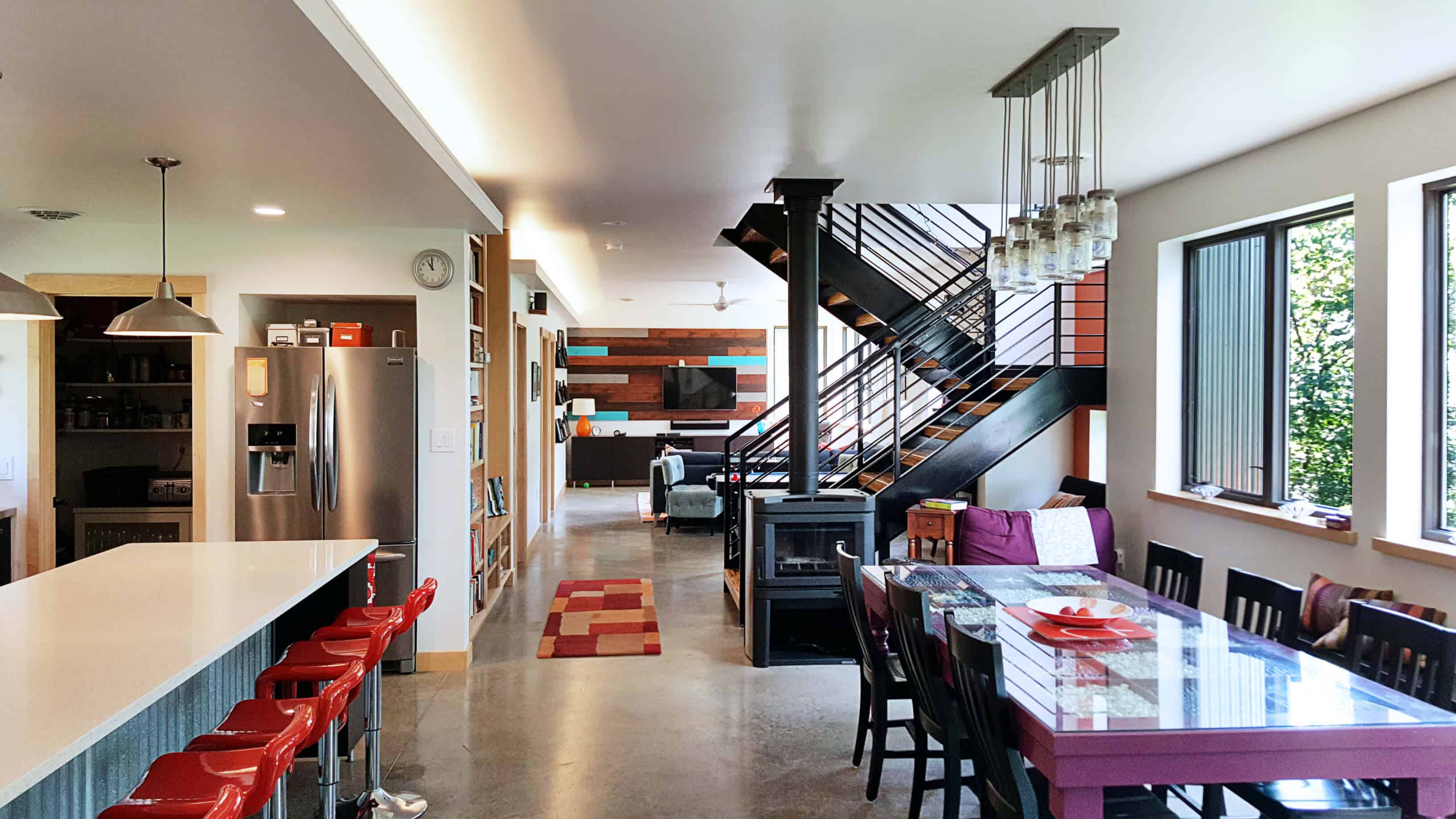 Open Floor Plan + Modern Materials
Polished concrete floors an architectural metal stair with laminated wood treads and bamboo floors. 
2800 sf + HERS Score of 50
The air-sealed building envelope contains dense pack cellulose R-25 in the walls and R-60 in the attic with an air-source heat pump and LED lighting to produce an annual energy cost of only $1,700.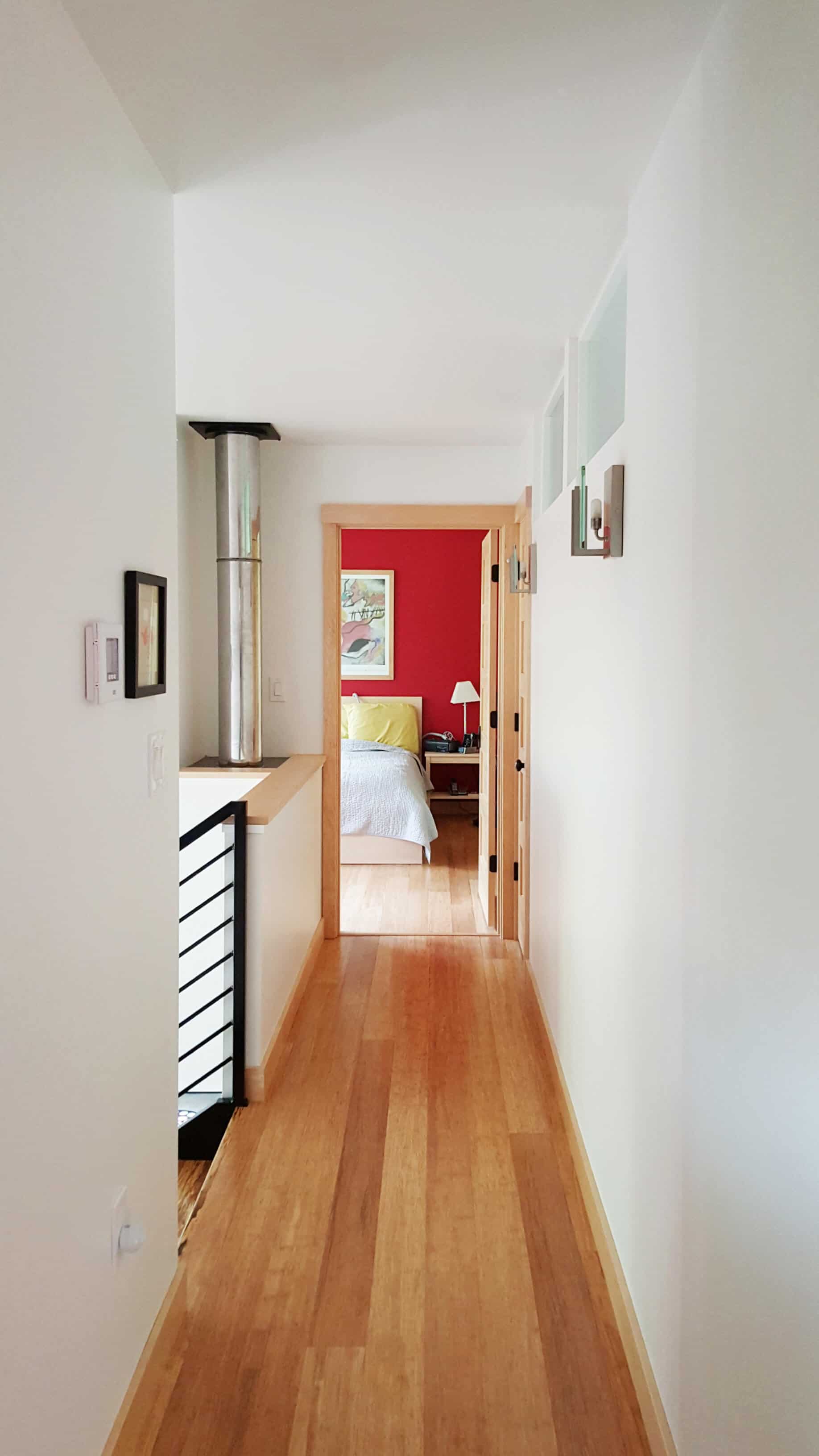 Download the Case Study
Allow us to help you design and create the space you've always wanted, or call us in to meet our designer, and we'll bring your plans to life.
We pride ourselves on the performance of our homes exceeding expectations.
Read the Case Study on how this home measures up.
Book an Energy Audit
Take your first steps towards lower energy bills
Solar Pricing
Contact us to learn more about rebate opportunities
Call us
State College: (814) 231-3927
Pittsburgh: (412) 205-6306