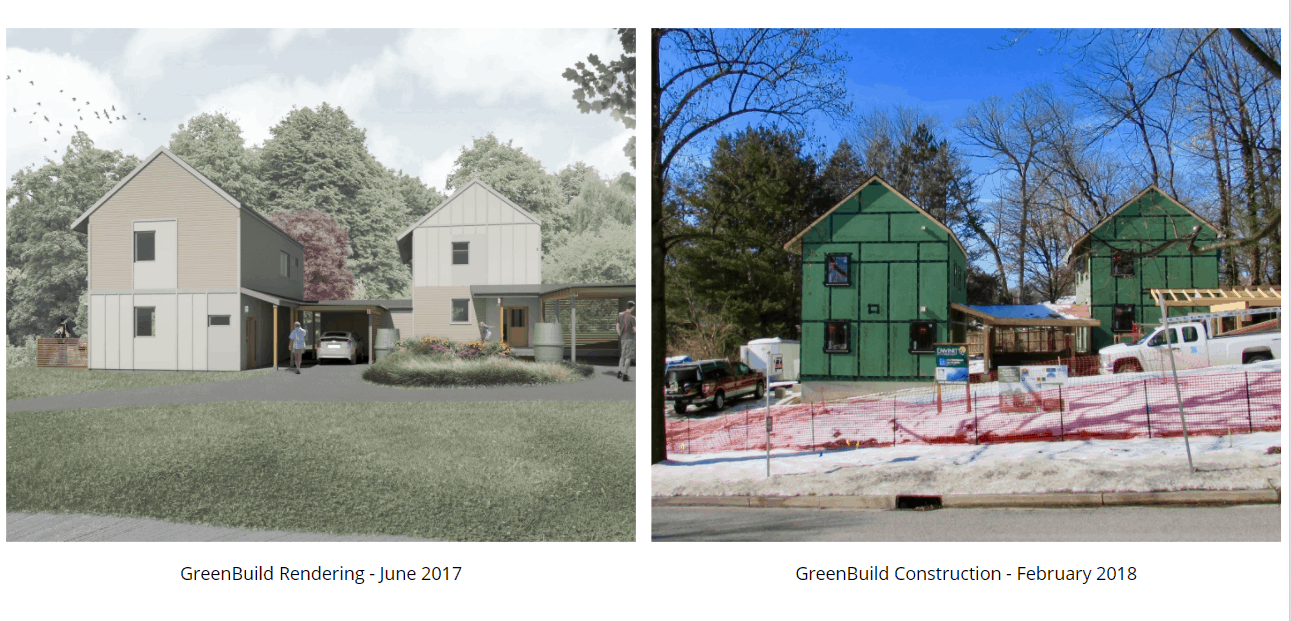 Starting as a PSU student architecture and engineering project, these net-zero duplexes are coming to life. The properties have double insulation, an air-tight frame, energy efficient appliances, windows and solar panels. Utility costs should be around $10 a month.
While the State College Community Land Trust owns the land, the buyer purchases the home itself.
Each home is $187,500 and only a first-time buyer with a maximum income of $69,000 will be considered.
Envinity is proud to partner with the SCCLT, Penn State's College of Arts & Architecture, West Penn Power Sustainable Energy Fund, and Henry Architecture & Design to complete project that aligns with our goals of greener home building and affordable housing in the Borough.
Contact us for more details!
For more information on the homes from the State College Community Land Trust, CLICK HERE.