Our Office
25 Decibel Rd. Suite 205
State College, PA 16801
What's new with solar power at Envinity, in Centre County, and beyond.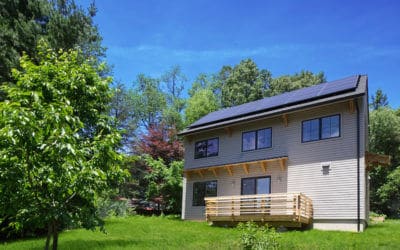 Local Governing Bodies Across Pennsylvania Focusing on Climate Action According to local officials within the Centre Region Council of Governments (COG) in a statement today in the Central Daily Times that costs to local municipalities related to climate change are...
read more
What's new with sustainable building at Envinity, in Centre County, and beyond.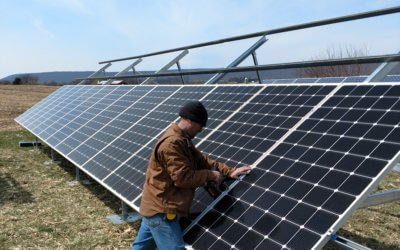 The U.S. Senate passed Resolution 347 officially designating October 2, 2019, as Energy Efficiency Day "in celebration of the economic and environmental benefits" driven by efficiency! Energyefficiency.org has some additional tips but here are a few of our favorites:...
read more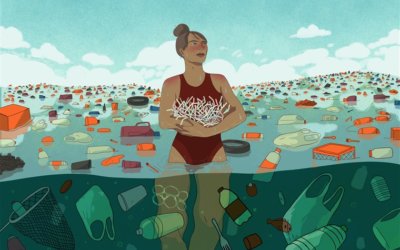 Tip #2 We Have the Power ​ As a green-focused company who's products help our clients live in a healthier, more cost-effective environment, we're thrilled to see our state is taking action. ​ The Pennsylvania Climate Action Plan 2018 was release with recommendations...
read more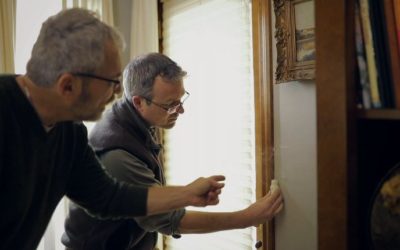 The Polar Vortex probably was a great eye-opener for you this season for how well insulated your home is. What did you learn this week? ​ Before Envinity usually installs Solar Panels, Step 1 is the Energy Audit as the cornerstone of our business. Why not look at the...
read more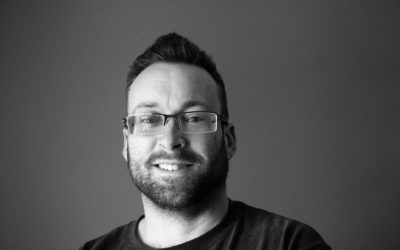 Congratulations to Norm Horn for getting his Certified Passive House Tradesperson certificate this month. ​ "Becoming a Passive House Institute CPHT certifies that I have the knowledge and skills necessary to successfully execute details related to building envelope...
read more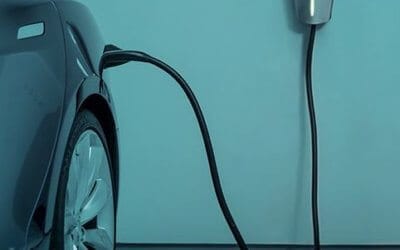 Alternatives to traditional combustion vehicles have progressed rapidly in the last few years; from Hybrids, to Hybrid-Electric Vehicles (HEVS), to Plug-In Hybrid Electric Vehicles (PHEVs), and now finally to completely Electric Vehicles (EVs). EVs are gaining...
read more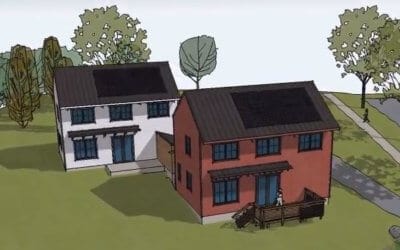 Starting as a PSU student architecture and engineering project, these net-zero duplexes are coming to life. The properties have double insulation, an air-tight frame, energy efficient appliances, windows and solar panels. Utility costs should be around $10 a month....
read more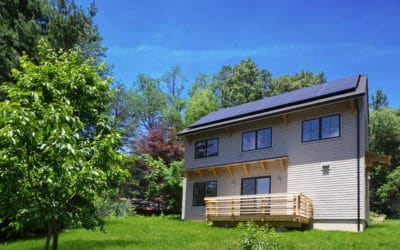 The State College Community Land Trust (SCCLT) has received $100,000 in grant funding and a $350,000 construction loan from the West Penn Power Sustainable Energy Fund (WPPSEF) . "Project funding from WPPSEF enables our Land Trust to expand affordable housing to...
read more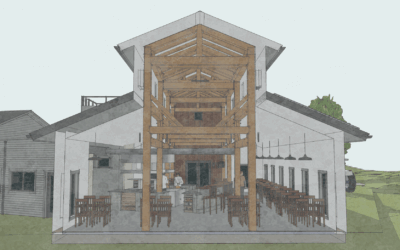 We can finally tell everyone that our friends at RE Farm Cafe bought a farm! Duke and Monica Gastiger, owners of the Rathskeller and Spat's Cafe, purchased 57 acres of land in Patton township that will serve as the home for the RE Farm Cafe. The property is...
read more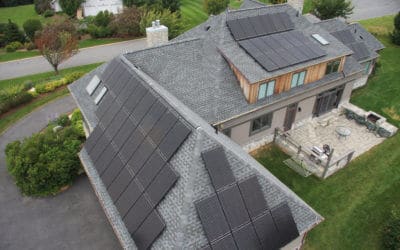 Brian Henderson, Manager of Envinity's Renovation and Energy Services, recently published an Op-Ed in the Pittsburgh Post-Gazette. With August marking the 1 year anniversary of the Clean Power Plan, Brian discusses the plan's role in mitigating climate change, the...
read more
Book an Energy Audit
Take your first steps towards lower energy bills
Solar Pricing
Contact us to discuss rebates and incentives
Call us
State College: (814) 231-3927
Pittsburgh: (412) 205-6306